Join us all month long in June as we post challenges based on our favorite movies! Look for a new Blue Plate Special challenge each Wednesday and Saturday on the Cookin' Up Creations fouum. The deadline is July 3 to complete and post your creation based on the challenge. A random winner will be drawn; the prize is a $10 gift certificate to the online store of the winner's choice.
Today's featured movie is Titanic, is a 1997 American epic romance-disaster film directed, written, co-produced, and co-edited by James Cameron. A fictionalized account of the sinking of the RMS Titanic, it stars Leonardo DiCaprio and Kate Winslet as members of different social classes who fall in love aboard the ship during its ill-fated maiden voyage.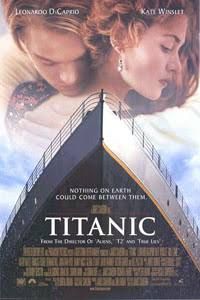 Here's your Titanic challenge:
Create a layout, card or altered art project that includes:
1)the movie is about a love that takes place aboard a ship on the ocean so have water some where in the layout, either in the photos or part of the embellishments.
2) when I think about the movie, three things stand out to me, use at least one of the three items.
A.. The song my heart will go on and the special love of two people. Use a heart or the word heart in your layout
B. That amazing necklace. Use bling on your layout.
C. That amazing painting, use paint on your layout.
Here's my example: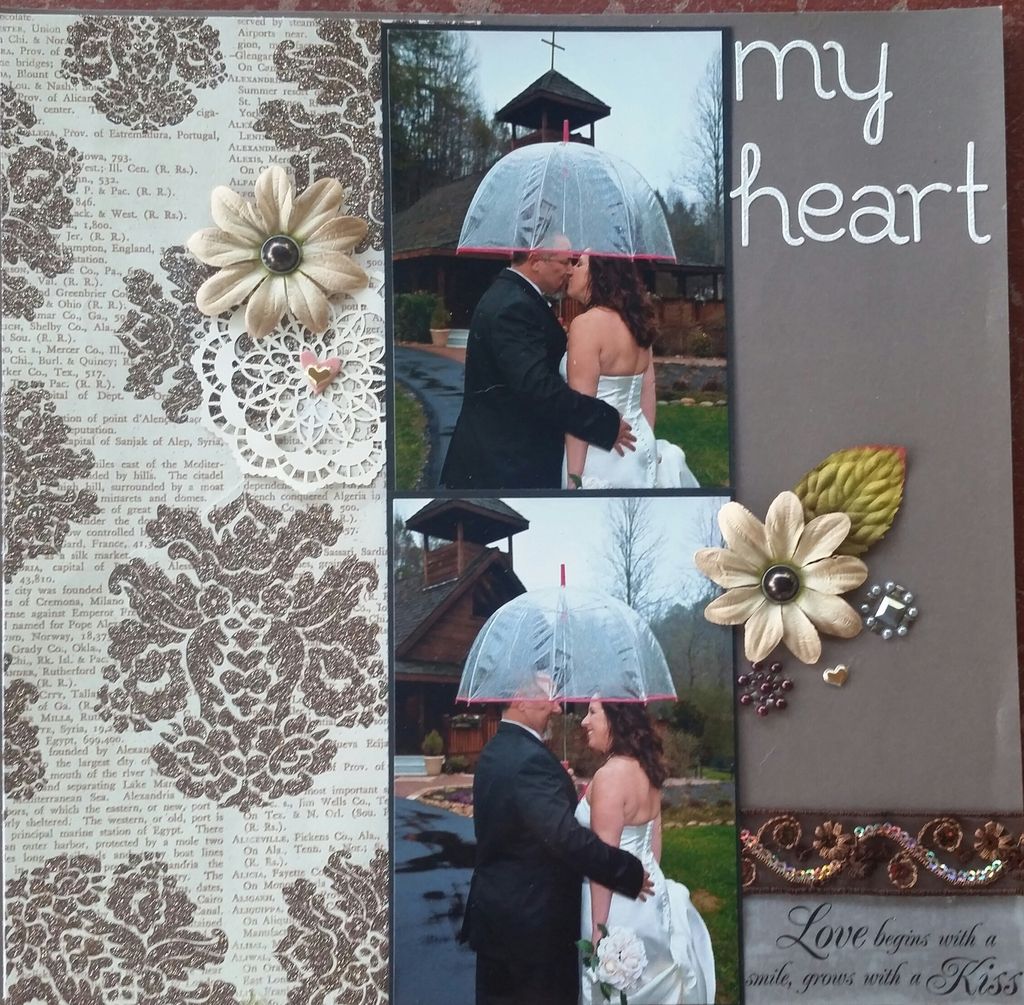 For water, it is raining in photos. Also muddle puddles in photos.
For the second part of the challenge, I have heart in the title and also heart embellishment and also the bling.