Join us all month long in January as we post challenges not by theme, but focusing on using up our stash! Let's face it, we all have a scrappy stash …. things that we are hoarding, forgot we had, never got around to using … yeah, you know you have it, too!
So join us as we say "OUT WITH THE OLD, IN WITH THE NEW!"
A new Blue Plate Special challenge is posted each Wednesday and Saturday, and participants have until the 3rd of the following month to complete and post their creations. The prize will be a $10 Gift Certificate to the online store of the winner's choice. EVERY challenge entry that you post earns you one entry into the prize drawing. The winner is chosen by random drawing
*Any month that we have more than 50 completed layouts/creations, the prize will be a $20 Gift Certificate instead of $10.
Today your challenge is to use any old memorabilia that you may have . This program is from a play we went to in 2007 Hopefully you will have boxes of keepsakes in your scraproom somewhere. Since I scrapbook chronologically I keep stuff in a box with the year and then when I get to that year I dump it out and organize it into months and scrap my pages from there.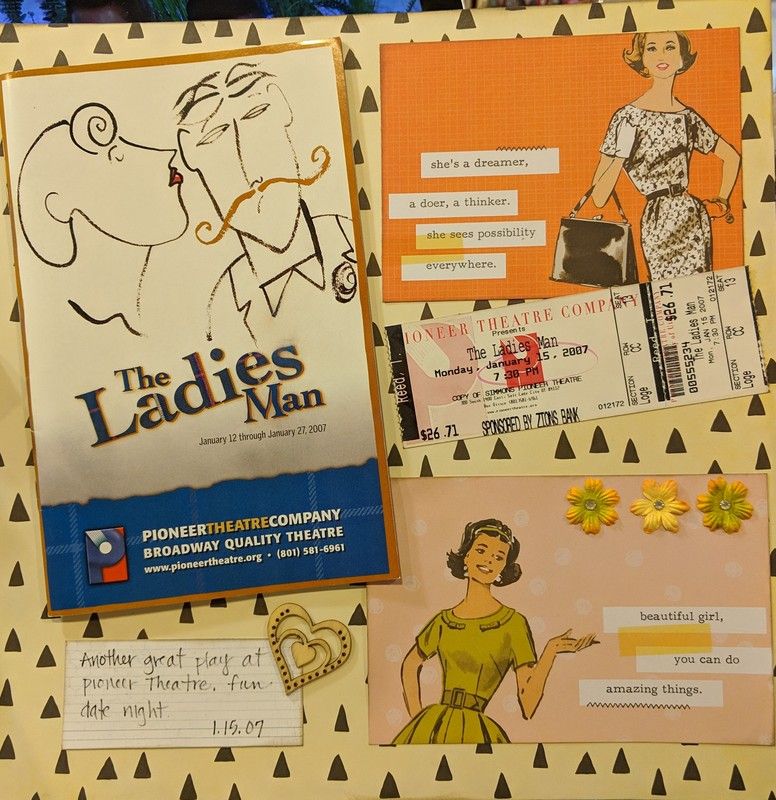 Happy Scrapping!