Creating memories, one page at a time.
---
---
---
Gorgeous! What a lucky teacher and lil guy!
---
Beautiful quilt - love the colors!
---
Site Admin
Posts: 2847
Joined: Sat Mar 11, 2017 10:59 pm
Location: Williamsport, Pennsylvania
Sue - that's an absolutely beautiful quilt!!
Tammy Folk

Scrapbooking....is there really anything else?
---
I love it - navy blue and light blue are just my FAVORITE! Lucky teacher!
---
Sous Chef
Posts: 2049
Joined: Sun Mar 12, 2017 3:09 am
It's beautiful Sue. Your grandsons teacher is going to LOVE it!
---
Thank you all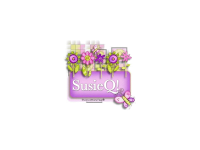 ---
Who is online
Users browsing this forum: No registered users and 1 guest