Creating memories, one page at a time.
A quick look
Leslie
Paper crafter, yarn crafter, grandmother, friend, Michigander,
Tiger baseball junkie.
---
Wow very nice Leslie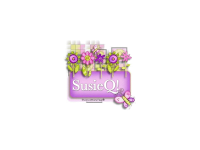 ---
Leslie - you're knitting and crochet projects are awesome! Super-jealous of your talent!
---
Wow....love the projects. I knit only (and that is when I have spare time). I am working on a baby blanket for a friend's to be granddaughter right now
---
Site Admin
Posts: 4523
Joined: Sat Mar 11, 2017 5:59 pm
Location: Williamsport, Pennsylvania
Hey Becca - hope you'll share the finished product with us!
Tammy Folk
Scrapbooking....is there really anything else?
I rescue paper trapped in the craft store... I'm not a hoarder I'm a hero.
---
Posts: 21
Joined: Fri May 05, 2017 10:48 pm
Amazing work!! All I have are 3/4 done projects!!
lol
---
I crochet chemo hats & donate them to two local cancer centers here. I'm almost at 1000 & going strong!
---
Wow Terri! That's quite an accomplishment!
I don't knit but I have crocheted a little. I've only made scarves and afghans but it's probably been about 10 years or more since I've crocheted.
---