Get your LO posted by 5-6 in order to be in the drawing for the Jillibean prize!
---
Well, Barb, it looks like your the winner! Please pm me your address and I will get the prize off to you.
---
Congrats Barb!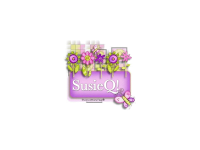 ---
Station Chef
Posts: 693
Joined: Mon Mar 27, 2017 5:24 am
Location: Pueblo, Southern Colorado
Contact:
Yay!
Thanks, Patti!!!
BARB PRENDERGAST

---
Who is online
Users browsing this forum: No registered users and 1 guest