Creating memories, one page at a time.
Site Admin
Posts: 3020
Joined: Sat Mar 11, 2017 10:59 pm
Location: Williamsport, Pennsylvania
List two (2) "go to" sketch sites that YOU use.
Tammy Folk

Scrapbooking....is there really anything else?
---
Pagemaps and pintrest ( I know not really a sketch site but it's where I go)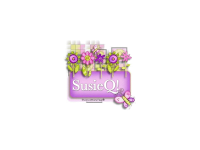 ---
Don't have two per say but I like lots of sketches that Stick It Down; the other times I just google the kind of sketch I want and look at the images
---
Sous Chef
Posts: 2144
Joined: Sun Mar 12, 2017 3:09 am
I find all mine on Pinterest
---
Pinterest and all the sketches I printed up from Classy Coordinates back when it was around.
---
Who is online
Users browsing this forum: No registered users and 2 guests