Creating memories, one page at a time.
Site Admin
Posts: 3123
Joined: Sat Mar 11, 2017 10:59 pm
Location: Williamsport, Pennsylvania
If not using a sketch do you plan your layout on paper first or in your head? Or do you just wing it??
Tammy Folk

Scrapbooking....is there really anything else?
---
Usually wing it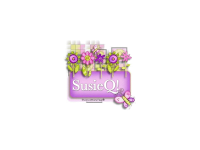 ---
wing it - I'm not much on planning LOL
---
---
---
Sous Chef
Posts: 2229
Joined: Sun Mar 12, 2017 3:09 am
I use to plan layouts in my head........right down to the embellishments. Now days, I pretty much start with an inspiration........whether it's a sketch or layout that I've seen somewhere.
---
My layout just comes together as I go!
---
Who is online
Users browsing this forum: No registered users and 2 guests