Creating memories, one page at a time.
Site Admin
Posts: 3020
Joined: Sat Mar 11, 2017 10:59 pm
Location: Williamsport, Pennsylvania
Since CUC is celebrating it's one anniversery again....would you be up for having a birthday bash celebration this month?? Games, extra challenges, possibly a few prizes?? Would you volunteer to help??
Tammy Folk

Scrapbooking....is there really anything else?
---
I would help and provide some prizes.
---
Sous Chef
Posts: 2144
Joined: Sun Mar 12, 2017 3:09 am
As much as I can
---
Yes I need motivation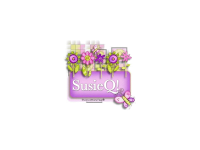 ---
Depends on when it is held; my work is starting to get super busy; so overtime for me. Otherwise, I would do whatever
---
Who is online
Users browsing this forum: No registered users and 3 guests