Creating memories, one page at a time.
What motivates you to scrap?


Usually challenges with deadlines but lately that's not working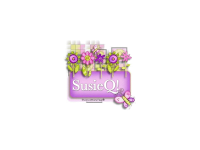 ---
Challenges, new photos of the grandkids, a new paper collection or kit, boredom (my options for recrwation are limited right now, but I can stll scrap)
BARB PRENDERGAST

---
Photos, challenges and just plain FUN!
---
Challenges, going through my stash or photos, and sometimes watching process videos.
---
Sous Chef
Posts: 1883
Joined: Sun Mar 12, 2017 3:09 am
Here lately, nothing. Although I did just finish up the tea bag swap only because there was a deadline.......which I missed! But hey, at least I got it done and that was a BIG accomplishment for me.
---
Who is online
Users browsing this forum: No registered users and 2 guests