Site Admin
Posts: 1110
Joined: Sat Mar 11, 2017 10:59 pm
Location: Williamsport, Pennsylvania
Have you seen this??
Prynt Pocket
I'm thinking this my be my next "Big" purchase.....thoughts?
Tammy Folk

Scrapbooking....is there really anything else?
---
dh and I talked about it yesterday. I'm thinking I want to check it out a little more. It would be great for planners and travel journals. Pictures are only 2 x 3 so I'm not sure I want a bunch of 2 x 3 sticker pictures.
---
Prep Cook
Posts: 122
Joined: Sun Mar 19, 2017 11:27 pm
Location: Rio Grande City, Texas
Contact:
I don't like sticker pictures.
---
Station Chef
Posts: 582
Joined: Mon Mar 27, 2017 5:24 am
Location: Pueblo, Southern Colorado
Contact:
Doesn't appeal to me.
BARB PRENDERGAST

---
Station Chef
Posts: 772
Joined: Sun Mar 12, 2017 3:09 am
I take a lot of pics with my phone but wonder how expensive the sheets would be.
---
Android user. But I rarely use small pics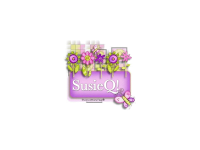 ---
Who is online
Users browsing this forum: No registered users and 1 guest