Site Admin
Posts: 1997
Joined: Sat Mar 11, 2017 10:59 pm
Location: Williamsport, Pennsylvania
Do you still own any alcohol inks?? Do you still use them??
Tammy Folk

Scrapbooking....is there really anything else?
---
I own some but have not used them in many years. I bought them to do some projects on ceramic tiles. Did some and then have not used them since.
---
I got rid of mine several years ago
BARB PRENDERGAST

---
---
---
hmmm, I don't really know. Clearly if I have any I do not use them!
---
Have them haven't used them in a while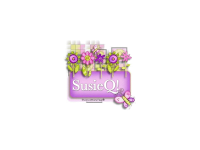 ---
Sous Chef
Posts: 1761
Joined: Sun Mar 12, 2017 3:09 am
Maybe. It's been so long since I looked through my mists, paints and inks.
---
Who is online
Users browsing this forum: No registered users and 2 guests