Gold or silver jewelry? Do you have a preference?
---
Site Admin
Posts: 2061
Joined: Sat Mar 11, 2017 10:59 pm
Location: Williamsport, Pennsylvania
I like silver these days. Most everything I buy is silver except the costume jewelry. So, yep, silver it is.
Tammy Folk

Scrapbooking....is there really anything else?
---
I rarely wear jewelry, but I don't really have a preference.
---
I usually wear silver but I do have one necklace that DH gave me many years ago that is a blue topaz on a gold chain that I've been wearing more lately.
---
Silver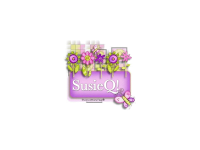 ---
Posts: 10
Joined: Mon Mar 20, 2017 3:29 pm
One gold wedding band that is about all I wear when it comes to jewelry. I do have gold jewelry in my jewelry box
Tina from PA
---
Sous Chef
Posts: 1803
Joined: Sun Mar 12, 2017 3:09 am
Silver. I have a lot of silver pieces that I picked up in NM during out stay in TX.
---
Gold is my main stay but I am slowly creeping in to the silver world!
---
Who is online
Users browsing this forum: No registered users and 2 guests